🎉 Let's Do It for The Kids
Click The 'DONATE NOW' Button Below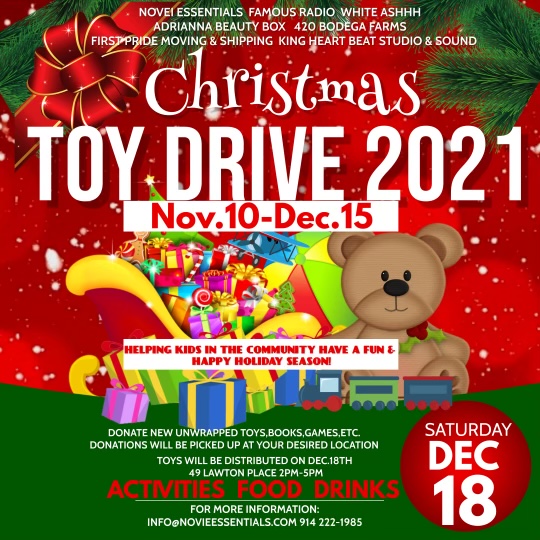 12/18/21 • 2p - 5p
PLEASE DONATE...Put a SMILE on a KIDS face this holiday season! You'll be SURPRISED how many KIDS are unable to have a HAPPY Holiday…PLEASE Be Kind and DONATE to the KIDS so they will be able to enjoy their 2021 HOLIDAY season…
~
We're GIVING away TOYS to the KIDS…They will also win Apparel…A FREE (Kids) Photo Shoot…
~
So, BRING the KIDS…We are GIVING back to the COMMUNITY on DECEMBER 18th...Come down and ENJOY all the KIDS activities on SATURDAY DECEMBER 18th…A KIDS ONLY (ages 0-14) EVENT…INFO on flyer…Too much to mention…See YOU there!
DONATE NOW
🛍 Party + Shop 🎉
An Event You Don't Want to Miss!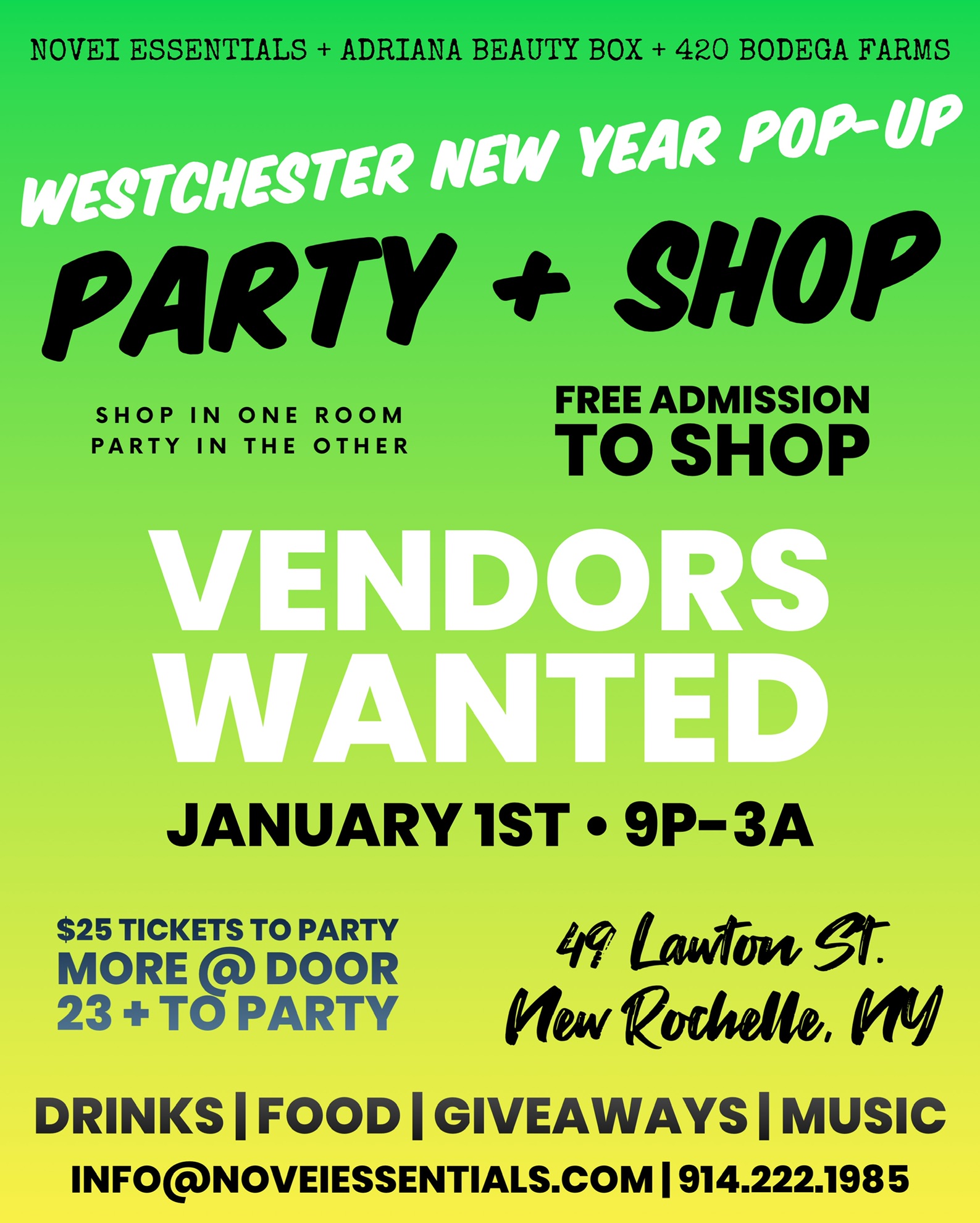 A New Year In New Rochelle 1/1/22 | 9p - 3a
Bring in the New Year with Partying and Shopping in Westchester County. Pop-Up and Shop with various vendors from fashion, beauty, and food just to name a few. Free entry to Shop with all vendors.


We definitely advise you to come dressed to impress. If you want to party with us, we have a private dance floor with a live DJ and amazing giveaways.

*No wait on line with a purchased event ticket. You definitely don't want to miss this event. We are going to rock out until 3am.
ORDER YOUR TICKETS NOW!
BUY TICKETS